NEWS:
NEW RHODES PIANOS!!!
First Photos!!!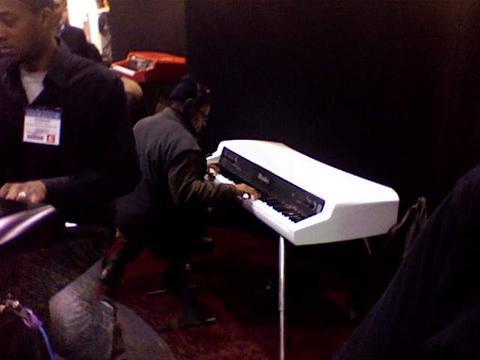 A red 61 and a white 88 on the Rhodes stand at NAMM '07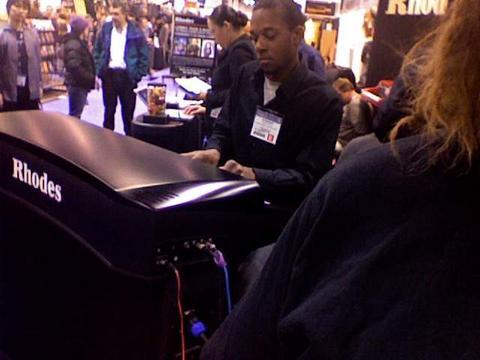 The black 73 Suitcase in action on the Rhodes stand
Above photos first published at the Fender Rhodes Super Site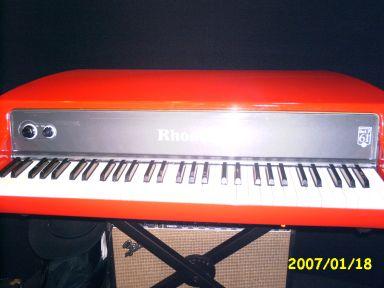 The portable, affordable one? 61-note Mk 7 with passive controls in a rather nice red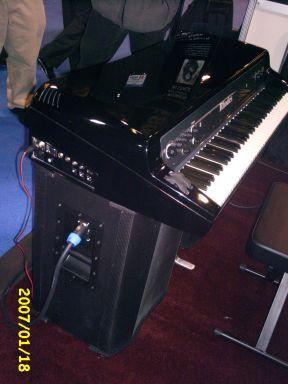 The Mk 7 73-note Suitcase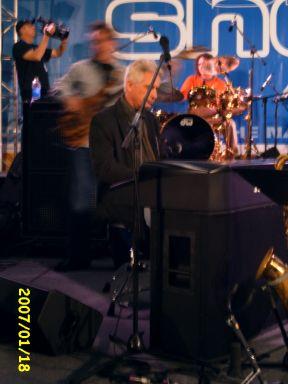 David Benoit rocks out on the Mk 7 Suitcase at the NAMM Harold Rhodes Tribute Concert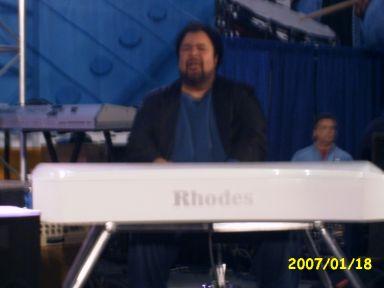 George Duke plays the white 88 Stage in honour of the late Harold B Rhodes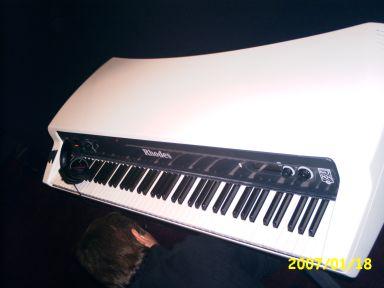 The white 88 again
Photos reproduced courtesy of Max Zape
We were first with the news early last year that new electromechanical Rhodes pianos would be in production soon. Since then, things have been very quiet. Many people began to think it was all hype.
Well, NAMM '07 is here, and the new Rhodes instruments ARE on show at booth #5811.
The new "Mk 7" pianos are indeed electromechanical, and there will be a range of sizes and specifications available, from a 61-note passive model to an 88-note active version with MIDI. Wooden keys, Mk V action and lighter weight than previous models are listed among other attributes. And yes, there IS a Suitcase version! Production instruments are due to appear in the autumn of 2007.
Check out the Rhodes Music Corporation's website for further information.
Meanwhile, the Hall of Electric Pianos will keep you updated.